Your Storyus Life
Your stories inform your expectations - which influence your emotions - which in turn guide your experiences. The stories we tell about our lives, become the story of our life.
The bonds of friendship & kinship are forged through shared experiences, and strengthened and reinforced through reflecting and storytelling.
No 'Likes' ♥; No 'Follower' counts; No Adverts; Just inspirational stories for you and those closest to you to reflect upon.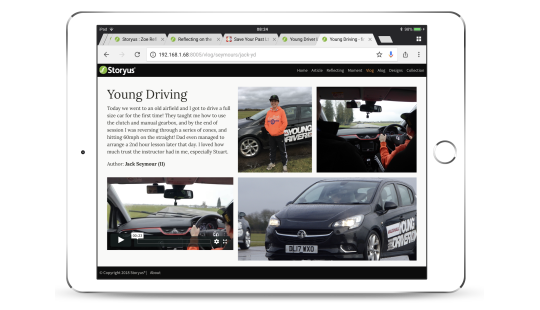 Storyus is the collaborative storytelling platform to help you tell and remember the story of your glorious life. Subscribe to join the waitlist and to receive news and updates.
Founders: Ben, Emma, Jack & Zoe Seymour