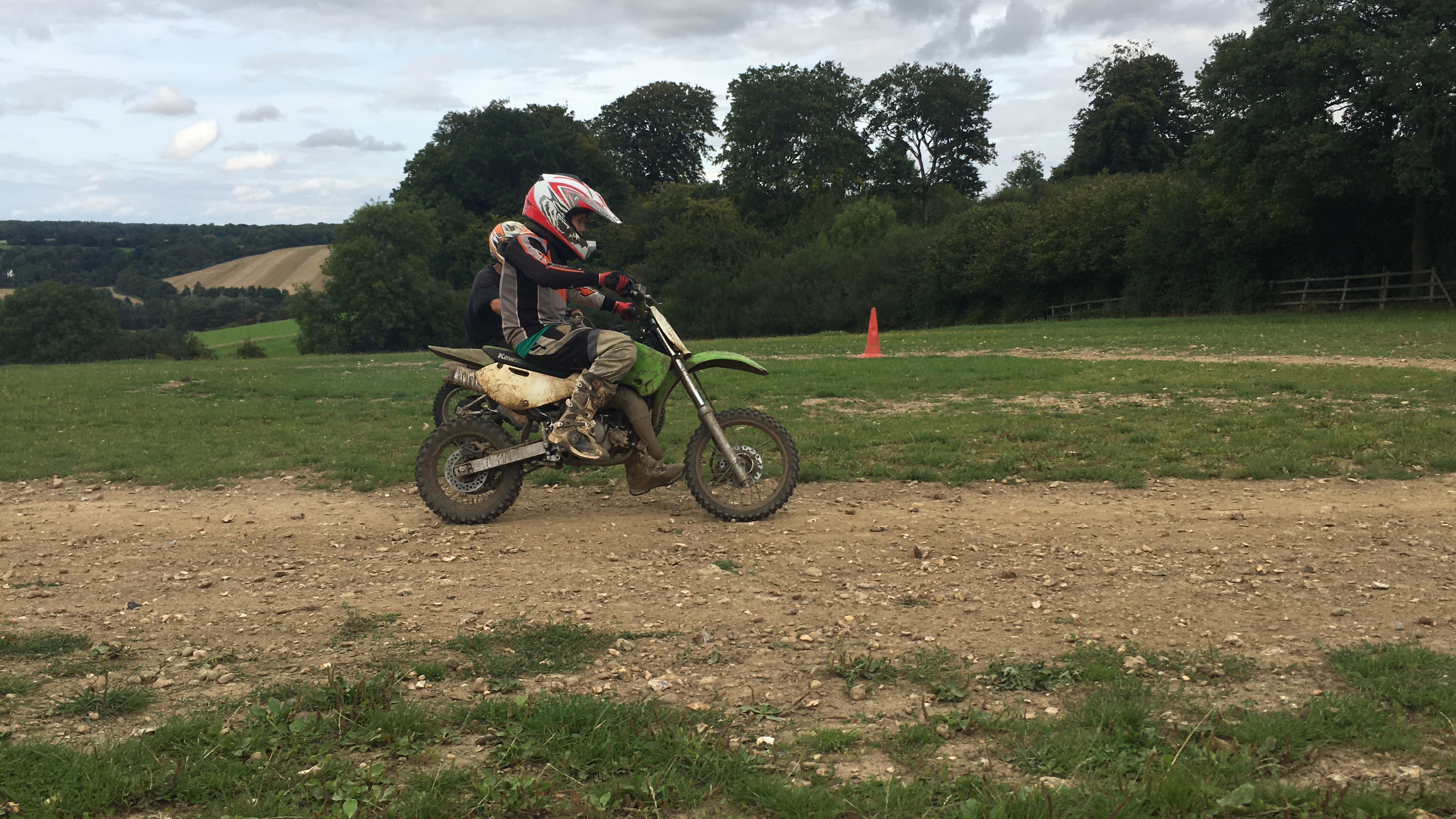 MotoX Lessons
Dad and I had our first series of motocross lessons over 6 months in 2017
Words: Jack Seymour (10)
Photos: Ben Seymour
My first motocross lesson was nerve wracking. I didn't know anything, and at the start everything seemed so complicated. But then I started to understand stuff... like controlling the bike, and how the gears worked.
The training centre had a load of shipping containers, containing loads of body armour, and boots, gloves and helmets, and the overlayers. The first time, getting ready took about half an hour, as we had to find the right sizes of everything, and figure out how on earth to put it all on correctly. (Dad's head was the biggest problem, and only 2 out of all the helmets actually fitted!).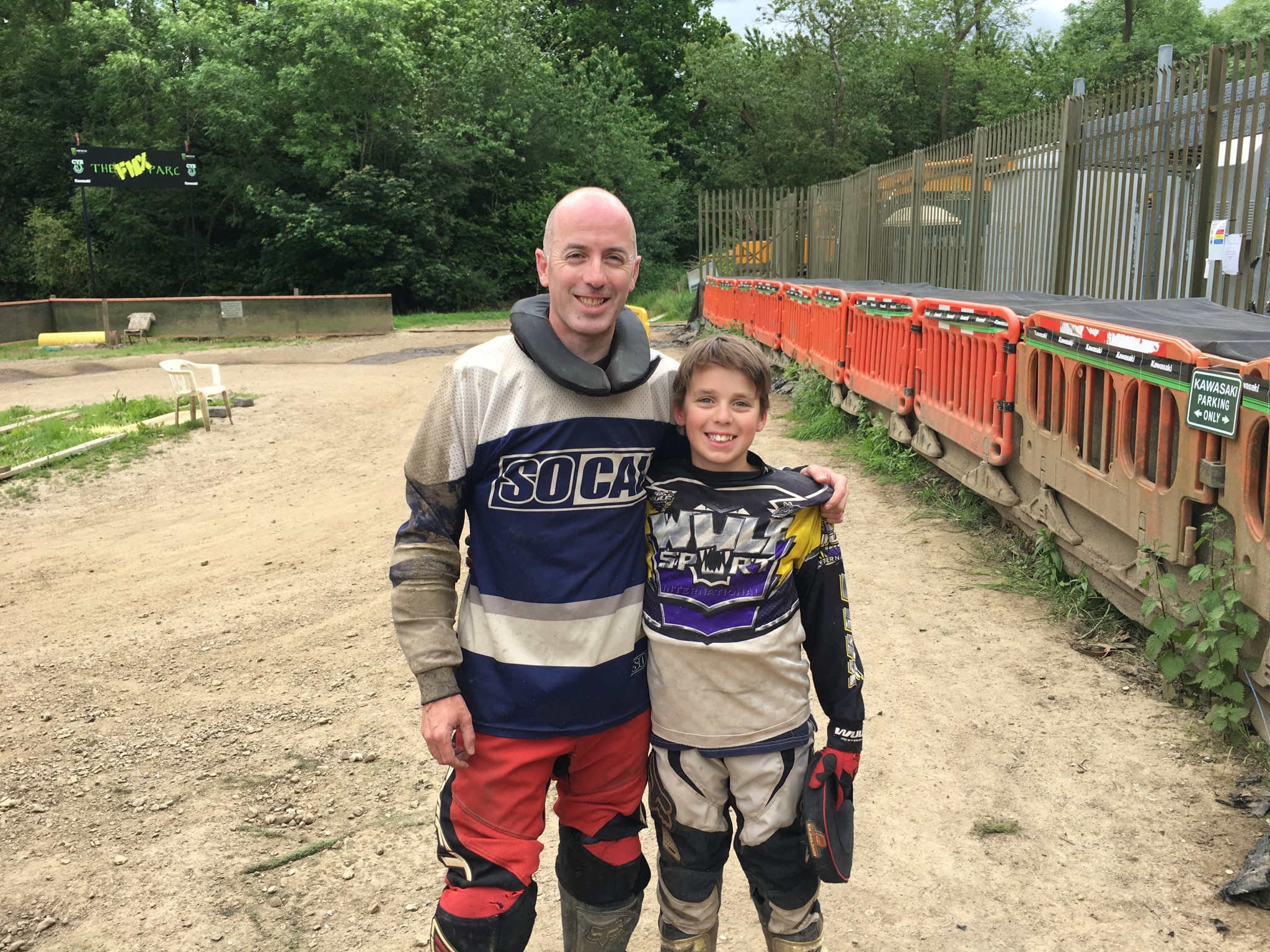 The centre was huge, with a massive track with all sorts of jumps and ditches, and berms. There was a big field for speed runs and even our first jumps, and a forest track and buggy track. To one side there was a massive inflatable airbag (which was apparently strong enough to land a jeep on safely), this was for making it safe for when people practised doing big jumps and backflips! Though we didn't get as far as trying it ourselves, it was amazing to watch other people have their first tries.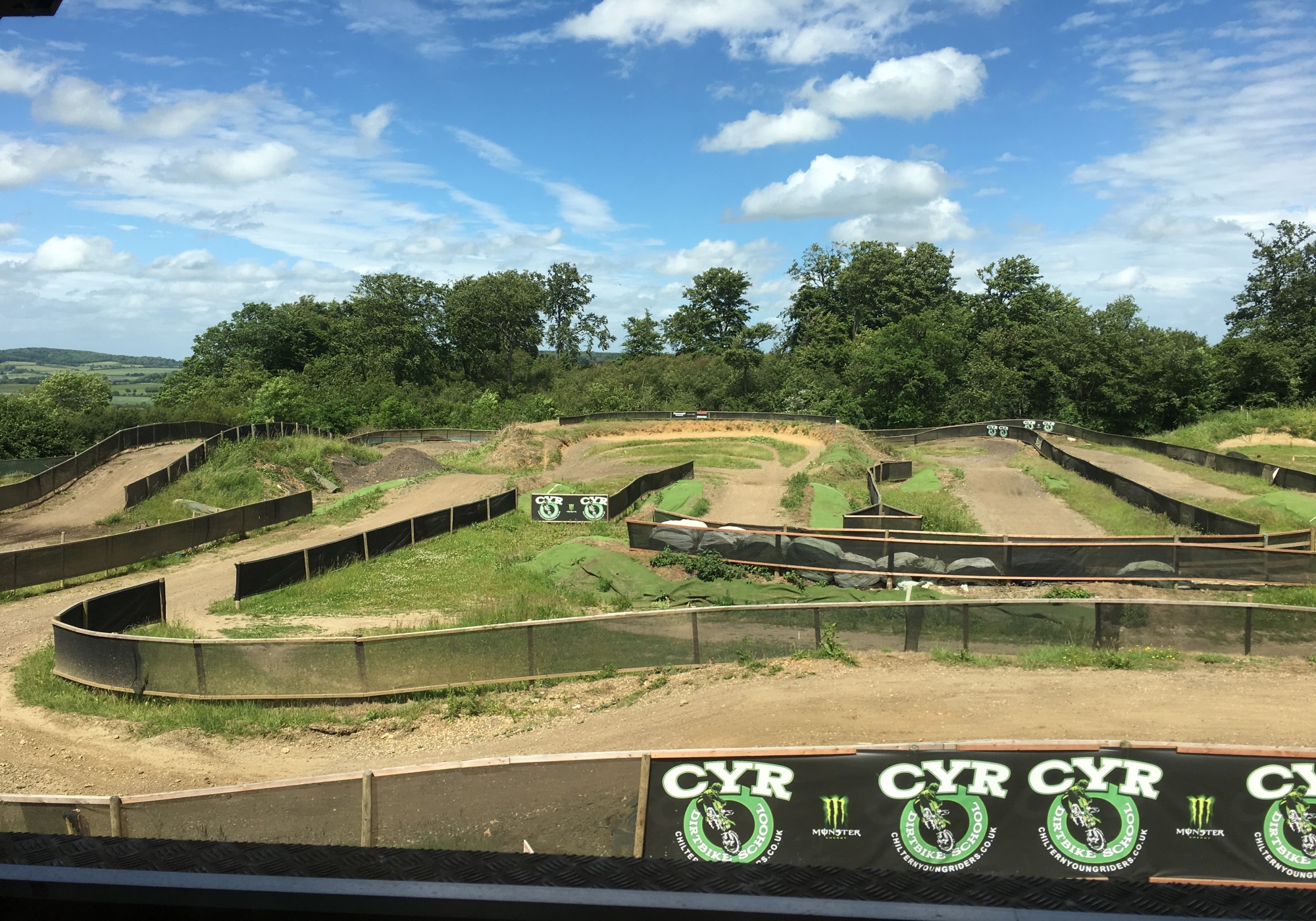 Looking back to it, the little PW bike looks really really small, but it felt like a massive step, like more than I thought I could have done at first. And yet now, being able to use a manual clutch, it feel like it should have been a walk in the park, but I guess that's what it is like learning new things.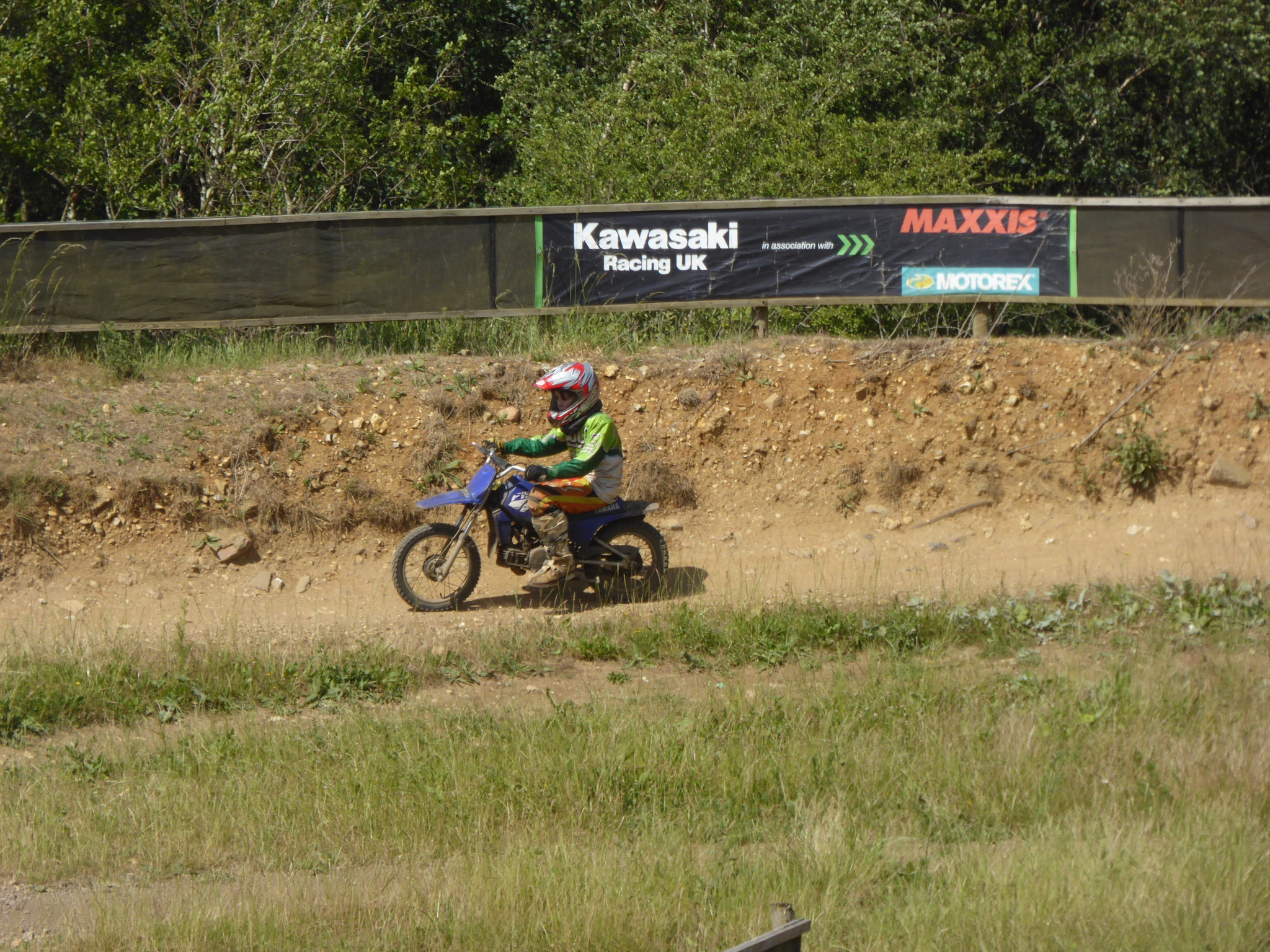 Looking back at the videos of the jumps on the motorbikes, I sometimes can't believe it was really me.
That first jump... the sensation of being in the air on a big heavy bit of metal. It looks like such a short jump on the video, yet actually doing it, it felt really big.
Here's some onboard video from Dad's gopro, and also Dad doing a jump!
Note from Dad: Our Motocross sessions were at Chiltern Young Riders near Aylesbury. There was a huge array of safety equipment, motorbike of varying sizes and engine size, a brilliant range of track types, and fantastic instruction and guidance from Simon and the team. You can start learning from aged 6, and I would whoeheartedly recommend it.